A lot of people had the rug pulled out from under them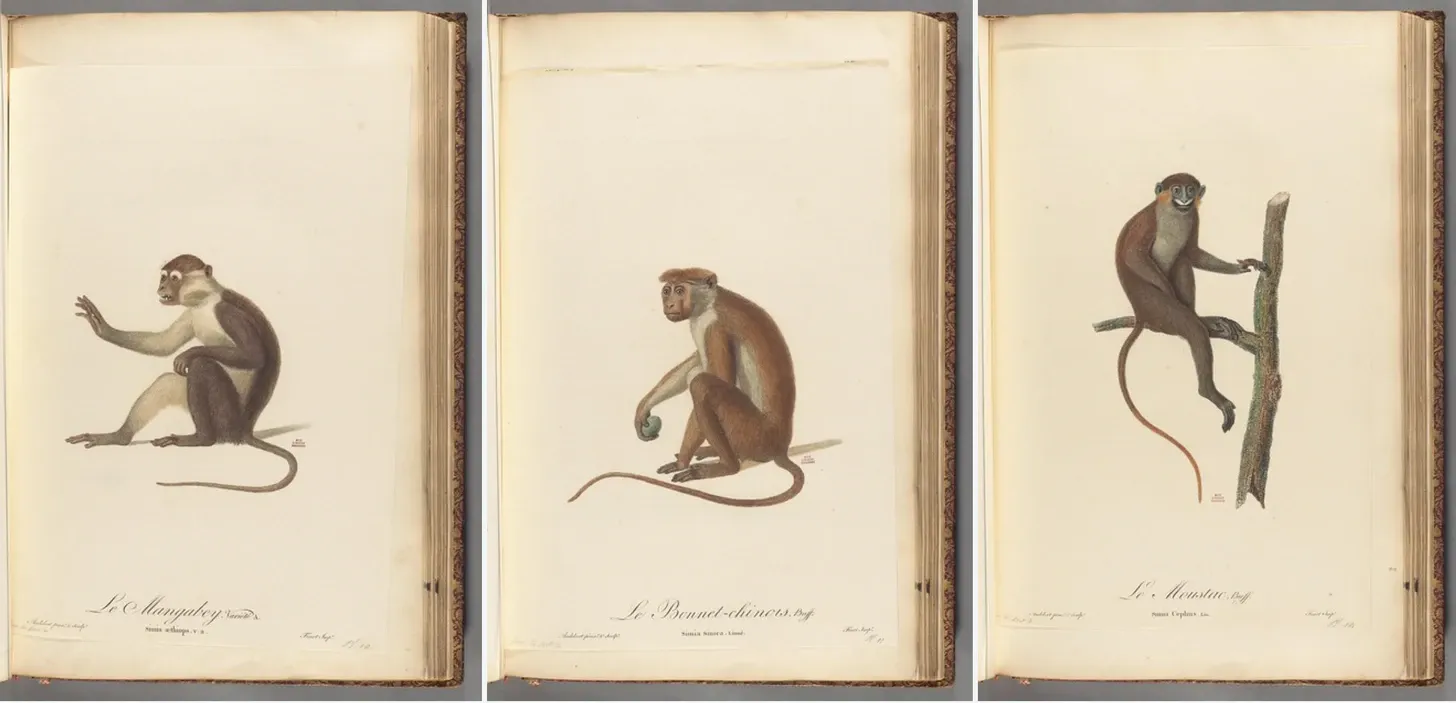 A reader wrote in on how the expiration of the child tax credit payments has impacted his family.
"So I will preface this with my family is middle class and doing okay and there are definitely people doing worse who were affected more," he started and I certainly understand that impulse to qualify things. I do it myself. Often times when people write to me about how they're being fucked by this or that cruel policy or lack thereof in America they want to make it clear that they know they aren't personally getting it as bad as others but it's ok to feel badly about being merely screwed. One shouldn't have to be halfway down on their plummet into the pit of spikes before crying out.
He went on:
"We do okay but it was extremely helpful and absolute bullshit when we lost it. The $600 we got for our two kids allowed us to pay for my oldest's preschool, which is $450 a month, and have a little extra for other kid related incidentals. We didn't have to pull him out of school, but we definitely are now paycheck to paycheck having to fit it into our budget. There have been times where we've had to push things to credit cards or just pay things late to be able to make the school payments."
"I think a lot of people had the rug pulled out from under them."
Indeed they did according to data from the Columbia Center on Poverty and Social Policy. In February the poverty rate was at 14.4% they reported which was a tick down from the 14.7% in January (the first month the payments didn't go out) but still a jump from December when the rate was at 12.5%.
The child poverty rate was at 16.7% in February compared to 12.1% in December.
Those few percentage points may not seem like much but they represent a lot of people in this idiotically large country.
"Overall, 6 million more individuals were in poverty in February relative to December," they found.
3.4 million children fell into poverty during that period.
All of this comes at a period where the cost of food and gas and housing continues to rise. It's always expensive to be poor in America but what all of this indifference from our government proposes is: What if we somehow made it even worse?
How did the child tax credit drying up impact your family? I'd like to hear from any of you who'd care to share for a future piece. It can be anonymous as always.
Again it doesn't have to be a tragedy. Minor indignities and difficulties and struggles are part of Hell World too.
---
Vaguely related I just saw this story come across my feed.
The launch of a basic income for artists has been hailed as "the most significant positive moment for Irish arts since the foundation of the Arts Council over 70 years ago."

Up to 2,000 artists will receive €325 per week for three years under the pilot, a sign of a "seismic shift" in attitudes towards the arts among politicians and the public over the past two years, advocates say.
I don't know what good has art ever done for anyone?
Meanwhile in America
Zachary Cole Smith of the band DIIV was one of the artists who expressed sympathy for Wednesday's predicament on Twitter. "It did really disturb me," Smith says of the harsh reaction to the group's viral tweets. "It's a long, long tradition of people wanting musicians to suffer. There's this expectation that musicians transcend the capitalist framework. You sell out when you act in the interest of making money… It plays into the idea that musicians are seen as just commodities, and not as people."
Get in the van.
[Pointing a gun at your favorite indie band]
I said get in the fucking van.
There's some good news out of a program in Denver called STAR (Support Team Assisted Response) that has been in operation since the summer of 2020. The idea behind the program is to dispatch mental health workers to situations in which mental health workers would be most appropriate as opposed to sending in the steroid addled dunce cops to show up and instantly shoot everyone.
"They've responded to reports of people experiencing psychotic breaks and people screaming for no apparent reason," the Denver Post reported. "They've helped a woman experiencing homelessness who couldn't find a place to change, so she undressed in an alley. They've helped suicidal people, schizophrenic people, people using drugs. They've handed out water and socks. They've helped connect people to shelter, food and resources."
Over 2,700 calls later the program is expanding to a team of six vans and a dozen workers numbers that they hope will enable them to respond to the roughty 10,000 mental health episode calls a year the city receives.
Not once in any of those contacts with the public — largely people experiencing homelessness — did the STAR workers have to call in the police for backup.
I wrote about how dangerous a roll of the dice it can be to call the police on a loved one who is experiencing a mental health crisis in here a couple years back.
In 2018 police shot and killed at least 64 people with mental health disabilities according to the ACLU. "This January, Alejandro Valdez was suicidal and threatening to kill himself. The police shot and killed him. In February, Orbel Nazarians was suicidal and threatening himself with a knife. The police shot and killed him. In March, Jihad Merrick was suicidal and pointing a gun at his head. The police shot and killed him. In April, Benjamin Evans was making suicidal comments. Police shot and killed him."

Here's another one from this year about a man in Minneapolis whose friend called a hotline saying she was worried about him. "He calls me all the time saying he wants to die, and I don't know how to deal with it," the friend said. Travis Jordan who was thirty six and now will always be thirty six came outside and he had a gun the police say. He was from Honolulu and was a sommelier and liked surfing and worked as a mixologist.

"The 311 caller said Jordan had been taking alcohol to deal with depression and anxiety," the Southwest Journal reported. "On Nov. 9, Jordan sent the caller a music video about suicide and cried on the phone, saying he didn't want to live and didn't want to think about his future anymore. He'd shown interest in obtaining a gun in the past, the caller said."

His friend was trying to help obviously all these peoples' friends were trying to help and maybe even the police thought they were trying to help…
"I don't really know what the answer for this is besides abolishing the police which doesn't seem like it's going to happen anytime soon," I wrote. "A good place to start might be divorcing from the assumed job responsibilities of the armed crime stoppers the added role of serving as mental health crisis prevention experts?"
Seems like it might work!
---
It appears the people have spoken. Not sure I agree with this result but then again I would have said that if it were the opposite result as well too.
Actually no. Pinkerton is better. Come on.
Speaking of In the Aeroplane here's a little excerpt of one of the stories or poems or whatever they are that I'm working on for my book.
Jesus Christ
Across the street some kids were playing baseball which felt anachronistic in the first place and one of them socked a big dinger and they all moved instinctively and anxiously like they do when that sort of thing happens. I watched the ball arc up toward the moon which wasn't out yet but you could tell was waiting there just backstage maybe nervous and I thought people that young are walking on a tightrope they aren't even aware of yet.
I was listening to In the Aeroplane Over the Sea I'm sorry I know and I thought that if you skip [untitled] you didn't earn Two-Headed Boy Pt. 2 because in my day we suffered differently about things that didn't matter.
I never knew if it was meant to be I love you comma Jesus Christ or if it was supposed to be I love you Jesus Christ straight through no punctuation like was he addressing some person or the son of god himself.
Jesus Christ I love you yes I do.
On my phone there was a grim dark storm cloud hovering over New Orleans and the blackness looked like it had one little arm or flipper hanging down to do its damage with like a perverted little sky imp would have and there were two bright orange lights right in the center where the storm's face would be if storms had faces.
It was just the reflection of some tower lights though.
Next door the neighbor's dog was barking so sadly in a language I couldn't understand like when you're in another country and you need to find the hospital or find your missing wife and no one knows what you're trying to say.
It's good to be in those situations. Not the needing a hospital or having a missing wife specifically but to be somewhere where you can't communicate. To be elsewhere.
To feel stupid like that from time to time.
It was some anniversary or other of the first time the Red Sox had won the World Series in eighty six years and people were remembering it all over the place. Someone had asked people to chime in with what they were doing that night and some guy said he remembered watching it at a friend's house and then calling his dear old ma who had loved the team her entire long life and had never gotten to see them win before then.
The best part the guy said was driving home after the win and seeing someone hopping the cemetery fence with a bottle of champagne.
Some kid thwacked a single and you could hear it so loud and clean. I almost spilled my drink. Some fucking guy's kid and he's running around the bases now. Look at him running so fast away from god and the devil and from everybody knowing instinctively where each foot needs to land.
---
I've had this one stuck in my head all week. For years really but somehow more so now.
I mentioned this one briefly in the Lockdown book in the piece on the closing of my favorite rock club.
The last time I ever went was in the winter just before the pandemic for the release party for my first Hell World book which was about how capitalism destroys everything and nothing good can stay. The last song I heard there was "Glacier" by my dear friend and sometimes bandmate Aaron Perrino who performed at the release.

It starts so pure
Yeah we dream big
Something happens
Something changes

Like a glacier
That slowly melts away
The hopes we have
Corrode and it starts a tidal wave
Actually wait maybe the next song on that record is better.
That's all for today. Please enjoy your weekend.