It seemed like something that would make him happy
Maybe all those kids have limited value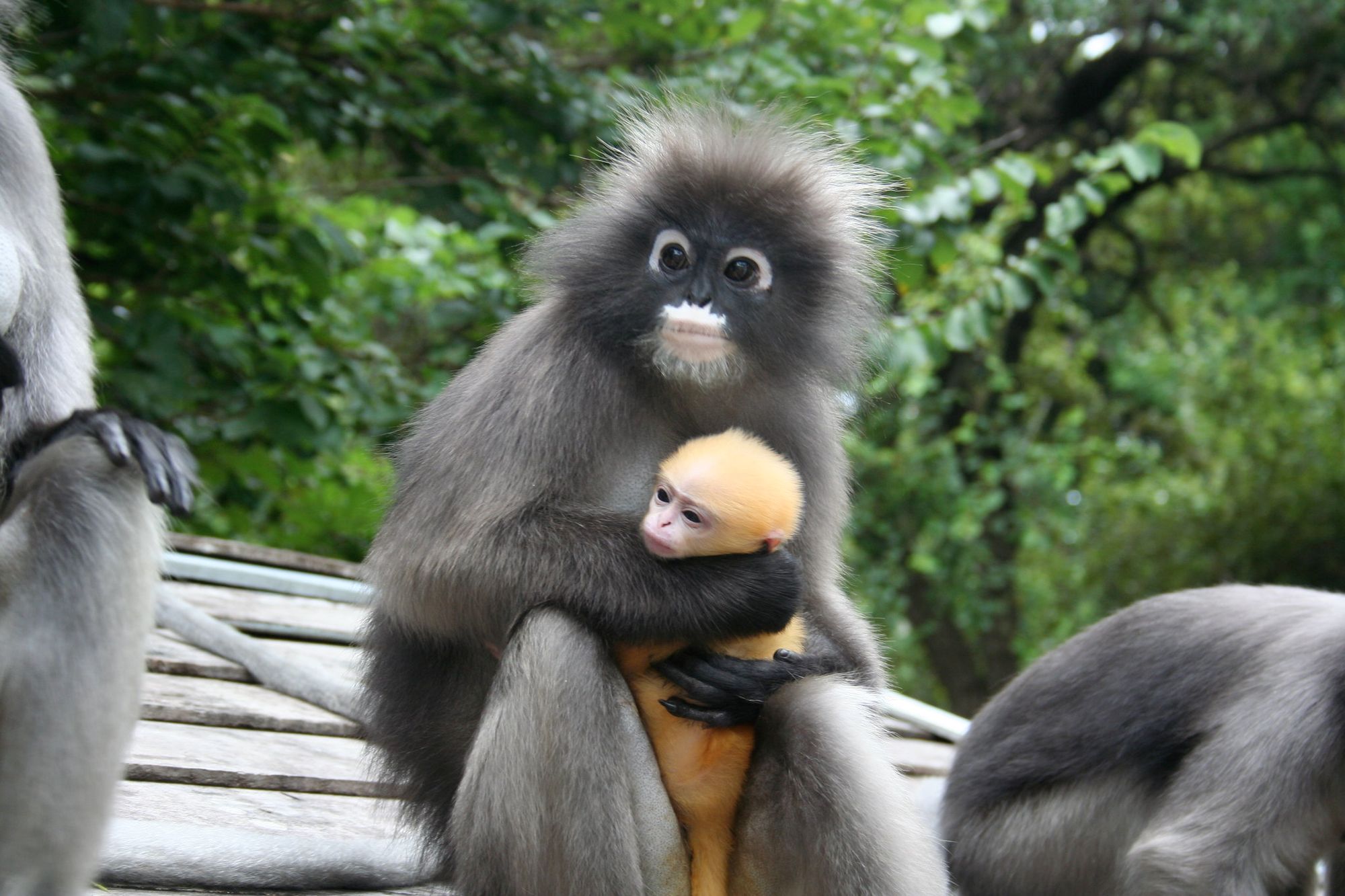 I love being treated like I'm a scumbag addict when I go to pick up a prescription at CVS for my sainted but ailing wife just because I look like one and also am one.
While it's certainly not the worst thing about the new version of Twitter the changes have in fact decimated independent journalists and others' ability to share their work and make a living. Many of us built our careers and audiences on the platform so the suppression of independent news voices is a real tangible harm. Both to us and readers at large.
I spoke with Dame Magazine about how things have changed this week.
"Everyone in media knows that Twitter isn't a major driver of traffic for big outlets, but it was vital for independent writers," said writer Luke O'Neil, who publishes essays and fiction on his newsletter. "Now it won't show my links to barely anyone with the algorithmic feed. It has seriously hampered my ability to reach an audience." ...
Without Twitter operating in its full capacity as a public utility, reduced access to breaking news and other essential information spells trouble for the public at large. This observation came from Luke O'Neil, who recently tried to find news about storms in California only to be confronted with endless "highway sharks"—sensational photos of sea creatures swimming on public roadways that surface whenever disaster strikes. Typically, those images are debunked and dunked on quickly. Now, they dominate Twitter's offerings in times of crisis.  
If you like what you read here regularly please support it by either purchasing a subscription or sharing the newsletter with a friend. Thanks so much for being here all this time.
Meanwhile I've got five more autographed copies of A Creature Wanting Form to send out. Buy a year's subscription at full price and let me know you want one and I'll get it out to you.
Oh boy speaking of scumbag addicts did you miss this Elliott Smith piece the other day? Truly some beautiful writing about a beautiful artist by some great musicians and writers.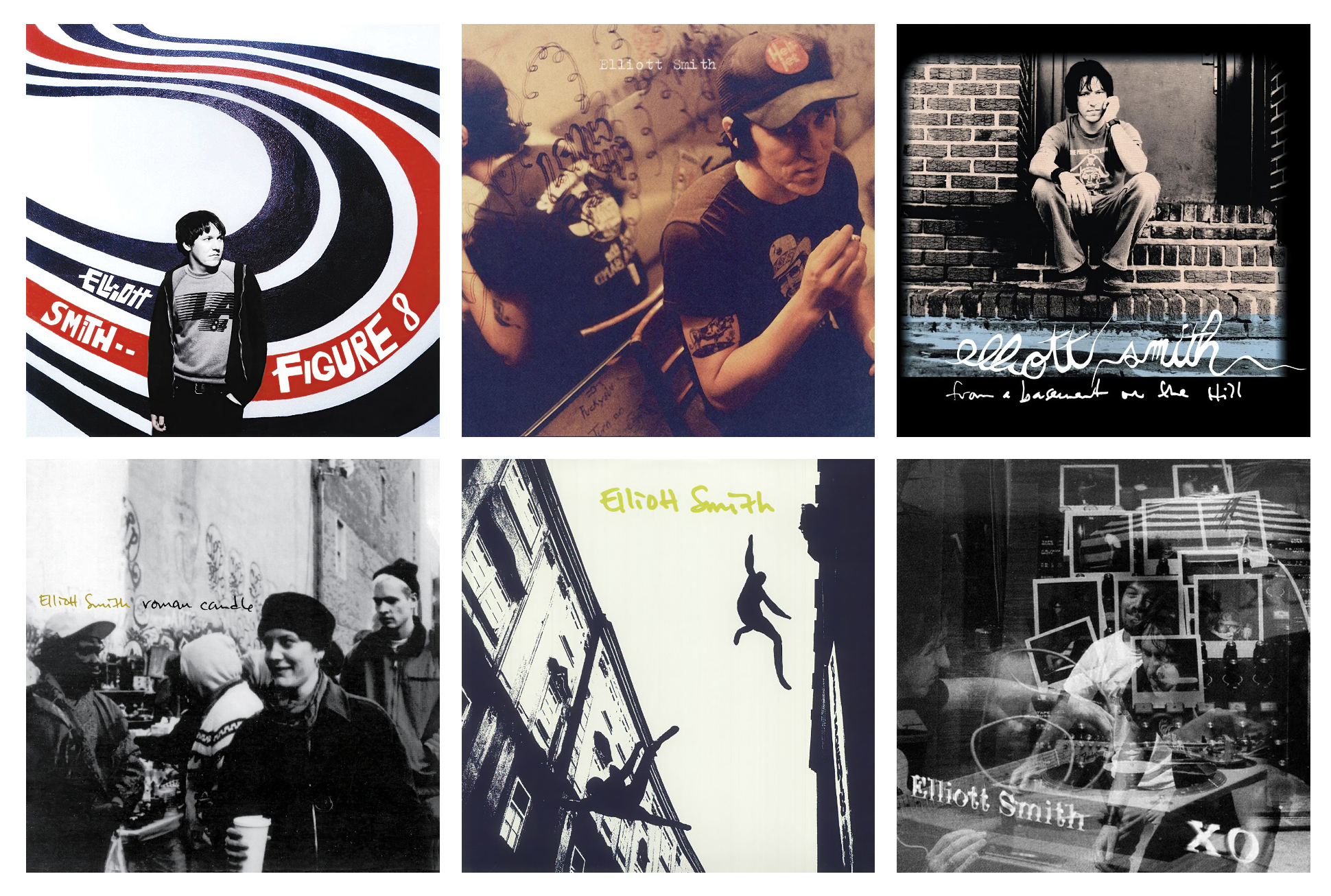 Sasha Frere-Jones:
There is nothing an alcoholic likes more than feeling sorry for himself. It is our curling, our shot put, our sport that nobody understands. They don't see all of our gold medals! Smith seemed like the guy for the mission, an alcoholic in LA writing about being an alcoholic in LA.
And yet Elliott doesn't feel sorry for himself. His songs are as free of cliché as a conversational writer can get: you recognize and understand every idea but they don't arrive in the language you know. His songs are devastating without being sentimental, which is odd, because your shirt will be wet after looping a song five times and whose fault is that?
Holiday Kirk:
I used to get drunk just so I could listen to Elliott Smith while drunk. That's a concerning sentence to see typed out but I feel secure that anyone who knows, knows. Elliot Smith songs are a good friend waiting for you at the bottom of a deep well, the shadow companion to your dark night of the soul, you're going through it. And if you were looking forward to hanging out with The Biggest Lie after work you were deep, deep down there. "You spent everything you had, wanted everything to stop that bad" is the sharpest dart hurled at an addict's heart, but Eliott doesn't inject it with an ounce of judgment, instead he just knows. He knows what you're going through and, honestly, when you're going through it too that can be a much deeper comfort than someone telling you things will get better.
---
I'm a couple days behind here but please enjoy this annual holiday tradition if you didn't remember to read it the other day.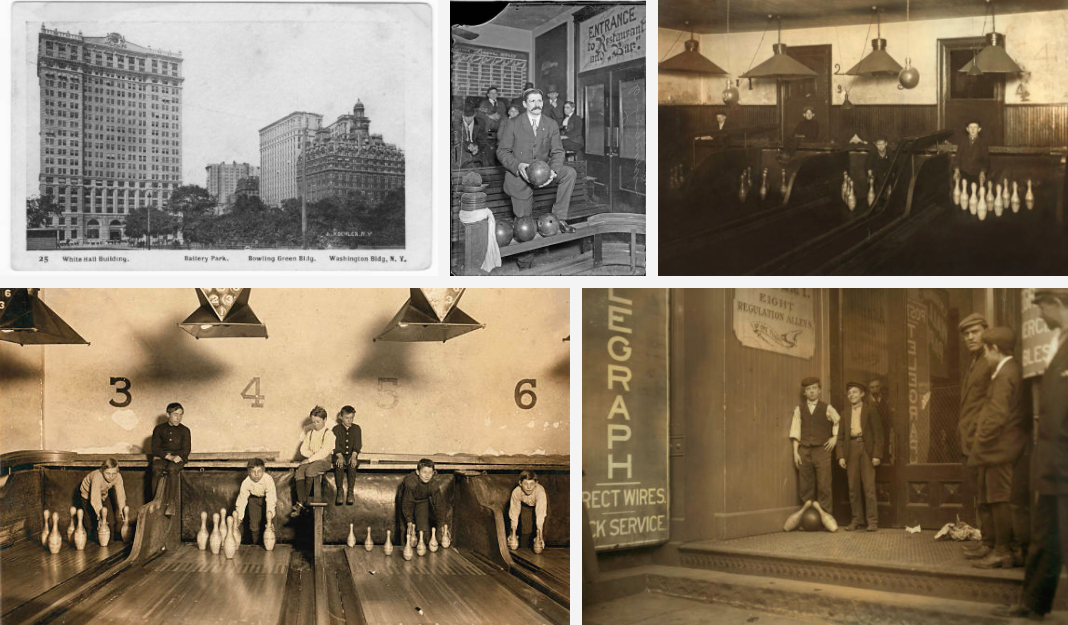 Ok now let's get pissed off at the news together.
---
On January 23 a Seattle police officer named Kevin Dave was driving 74 mph in a 25 mph zone when he struck a woman who was crossing the street. Jaahnavi Kandula a 23 year old student from India was thrown nearly 150 feet by the impact from the police SUV and pronounced dead at the hospital.
Dave was responding to a call from a man who thought he was overdosing and was racing there to assist EMTs. It is required in Seattle like in many other cities for police to be on the scene when the fire department goes out on such calls "as overdose patients can become violent during treatment to reverse the overdose."
A second officer responding to the crash that night soon arrived and determined that Dave was not himself impaired while driving. Shortly after Daniel Auderer – the vice president of the Seattle Police Officers Guild –  was heard joking about the deadly collision on his body camera as a newly released video has shown.
In the two minute conversation Auderer explained what had happened to SPOG president Mike Solan.
"He's going 50… that's not out of control, that's not reckless for a trained driver," he said. "I don't think she was thrown 40 feet either," he said getting the facts of the case wrong.
"But she is dead," he said and then he cackles at an unheard joke from Solan. It is clear to anyone listening that Solan has said something extremely funny here.
"No it's a regular person," Auderer said.
"Yeah just write a check," he said before laughing again.
"$11,000. She was 26 anyway," he said getting her age wrong.
"She had limited value."
I think we can fill in the blanks about what a cop means by "a regular person" here but what does he mean by limited value? 26 is already too old for a woman to be worth anything?
California Governor Gavin Newsom said this week that the state will intervene on behalf of the city of San Francisco against an injunction by the Ninth U.S. Circuit Court of Appeals that politicians say is hampering their ability to clear street encampments (aka dump the homeless in the fucking trash.)
The order prevents cities from arresting people sleeping outdoors if there are no shelter beds available.
"I hope this goes to the Supreme Court," Newsom said. "And that's a hell of a statement coming from a progressive Democrat."
Is it?
The newspaper chain Gannett has posted a job listing for a full time dedicated Taylor Swift reporter.
"USA TODAY and The Tennessean part of the USA TODAY NETWORK, seeking an experienced, video-forward journalist to capture the music and cultural impact of Taylor Swift," the listing reads.
Yes the job is real a Gannett spokesperson told the Guardian.
"Are you ready for it? Being essential to our readers means providing the content they crave and we have a blank space with Taylor's name," said Kristin Roberts the Gannett media chief content officer.
"The hourly rate for this role will range between $21.63 and $50.87," the listing says.
The largest newspaper chain in the country has continued to decimate the news industry in recent years. At least 400 were laid off last year. In June of this year workers at two dozen Gannett newspapers walked off the job to protest the layoffs and cost-cutting measures.
"According to the NewsGuild, Gannett's workforce has shrunk 47% in the last three years due to layoffs and attrition," Fortune reported. "At some newspapers, the union said the headcount has fallen by as much as 90%."
"The Arizona Republic, for example, has gone from 140 newsroom employees in 2018 to 89 this year, the NewsGuild said. The Austin American-Statesman's newsroom shrunk during that period from 110 employees in 2018 to 41 this year."
At something called the Financial Review Property Summit in Australia a multi-millionaire CEO named Tim Gurner gave as concise an explanation of what capital thinks of labor as you will ever hear.  
You are dog shit on their shoe he said. Basically.

"People decided they didn't really want to work so much through Covid and that has had a massive issue on productivity," Gurner said.
"Tradies have definitely pulled back on productivity. They have been paid a lot to do not too much in the last few years, and we need to see that change. We need to see unemployment rise. Unemployment has to jump 40, 50% in my view. We need to see pain in the economy. We need to remind people that they work for the employer, not the other way around. There's been a systematic change where employees feel the employer is extremely lucky to have them, as opposed to the other way around. It's a dynamic that has to change. We've got to kill that attitude and that has to come through hurting the economy," he said in part.
That's all perfectly evil enough but would you be surprised to know that you've heard of Gurner before?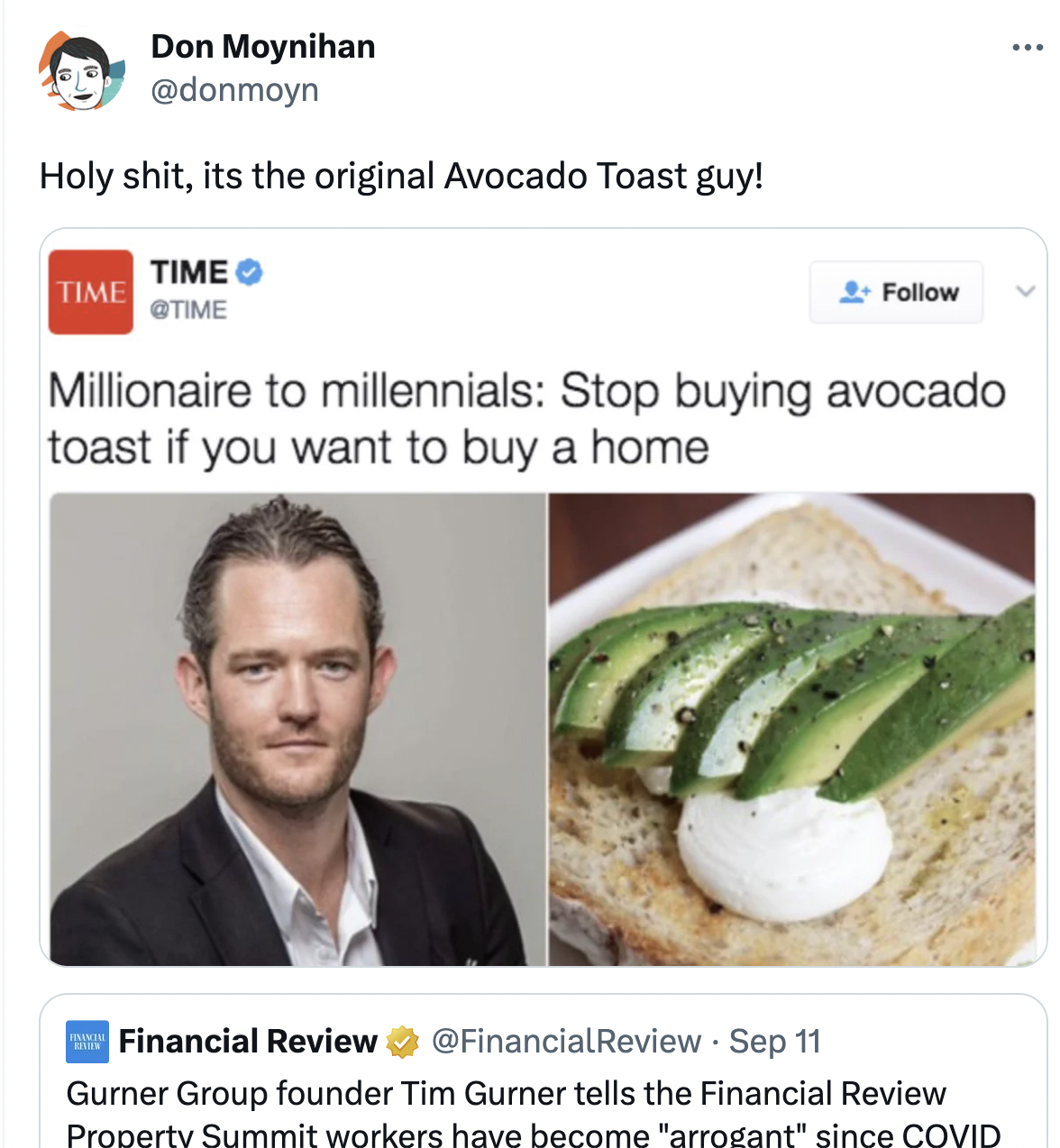 What a legacy! Maybe we should listen to this guy.
"He really wants smart people to have kids, so he encouraged me to," Neuralink manager Shivon Zilis told Walter Isaacson in his new biography of Elon Musk.
She decided to go through with it after Musk talked to her about his concerns over population decline. When Zilis decided she was ready to have children Musk suggested that he could be the sperm donor as Insider noted.
"If the choice is between an anonymous sperm donor or doing it with the person you admire most in the world, for me that was a pretty fucking easy decision," Zilis said.
"I can't possibly think of genes I would prefer for my children."
"It seemed like something that would make him happy," she said.
Elsewhere Musk is denying that his brain chip implant company Neuralink has been routinely killing and torturing monkeys and other animals in their experiments (despite the company admitting to at least some deaths).
"No monkey has died as a result of a Neuralink implant," Musk tweeted on Twitter.
"First our early implants, to minimize risk to healthy monkeys, we chose terminal moneys (close to death already)," he said.
Ah ok well never mind then. The monkeys were already basically fucked he said. What harm is a little brain torture for the road going to do.
Thinking about going to the terminally ill ape store and double checking that they're all terminally ill one last time with the terminally ill ape salesman first before buying them all up and torturing their brains.
Kicking each ape's head like it's a flat tire.
I forget if I already shared this story from ACWF in here but oh well who cares here you go anyway.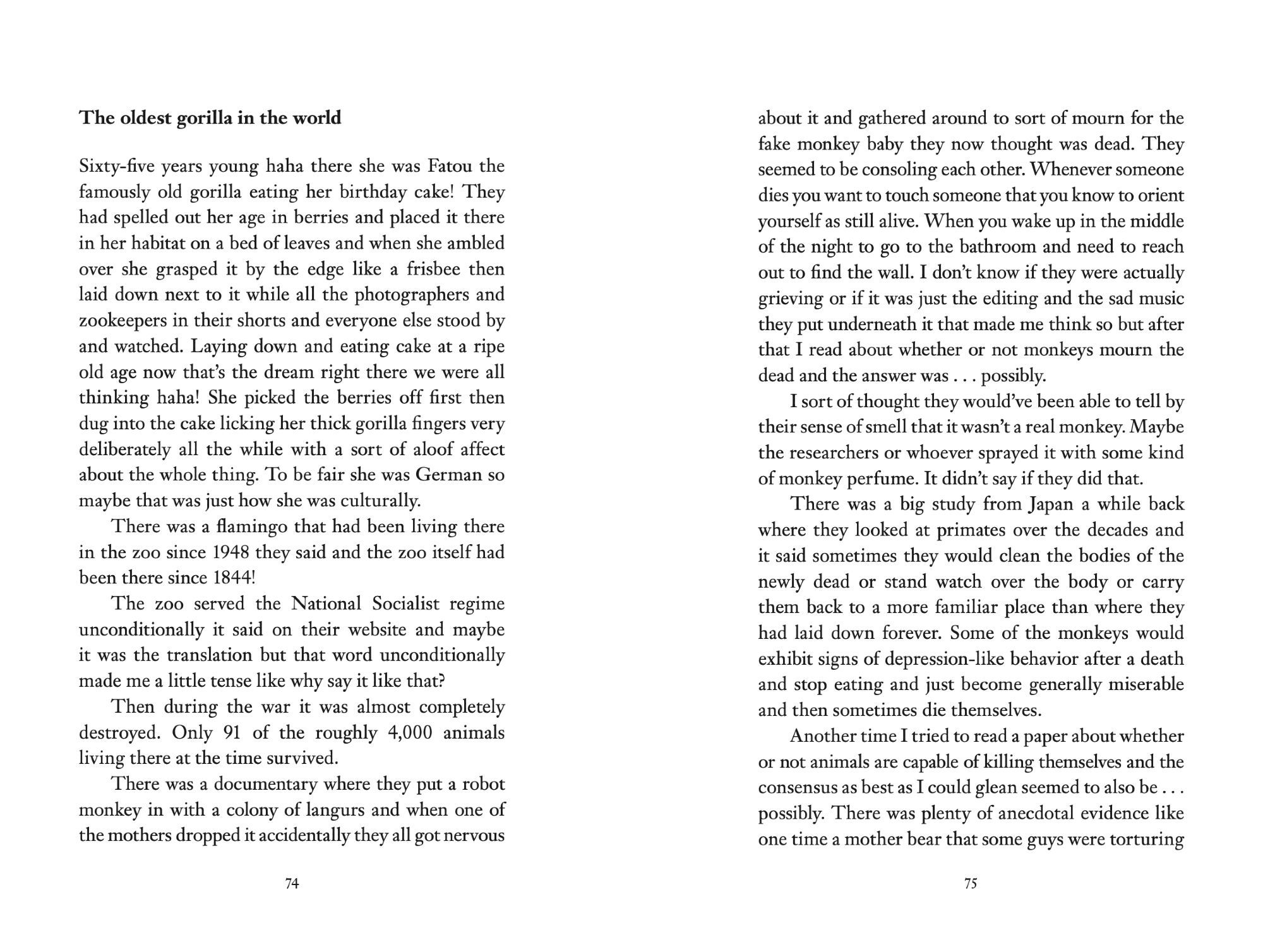 Multiple libraries across the Chicago area received bomb threats yesterday including the main branch of the Chicago Public Library as well others in Aurora, Evanston, Schaumburg, and Addison.
Not sure if this is related (!) but yesterday Illinois Secretary of State Alexi Giannoulias testified in front of the Senate Judiciary Committee about a new state law that prohibits state funding for any library that pulls books for "partisan or doctrinal" reasons.
The Republicans on the committee spent the time lying about groomers and libraries sexualizing children.
A federal judge last week ordered prison officials to remove children out of what had been the death row unit at the infamous Angola prison in Louisiana.
U.S. District Judge Shelly Dick said "the facility had locked children up in cells for days at a time as a form of punishment, punished detained youth with the use of handcuffs, mace, and denial of family visits, and failed to provide appropriate educational and social services and mental health treatment," as The Appeal reported.
This week the state asked Dick to stay her decision until they can appeal to the 5th Circuit.
No one as far as I can tell called in any bomb threats about how those children are being treated.
A year after releasing a scorecard that graded U.S. states on how far they fall short of international children's rights standards Human Rights Watch followed up noting some improvements in eleven states. They still have yet to award any state an A or a B ranking but now seven states in total are higher than a D! That's progress.
Congrats to the liberal states of Connecticut and Vermont for example for banning child marriage in 2023.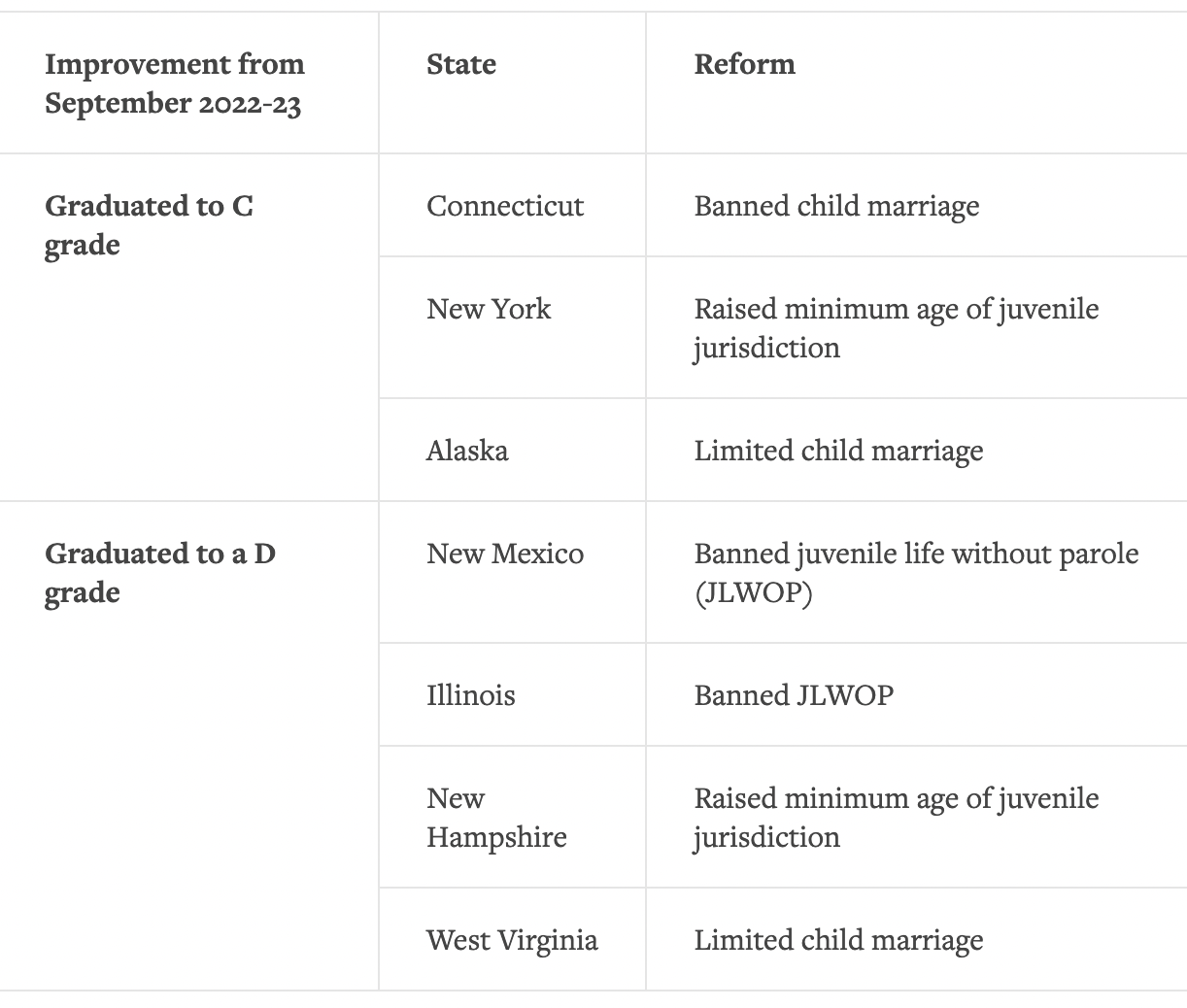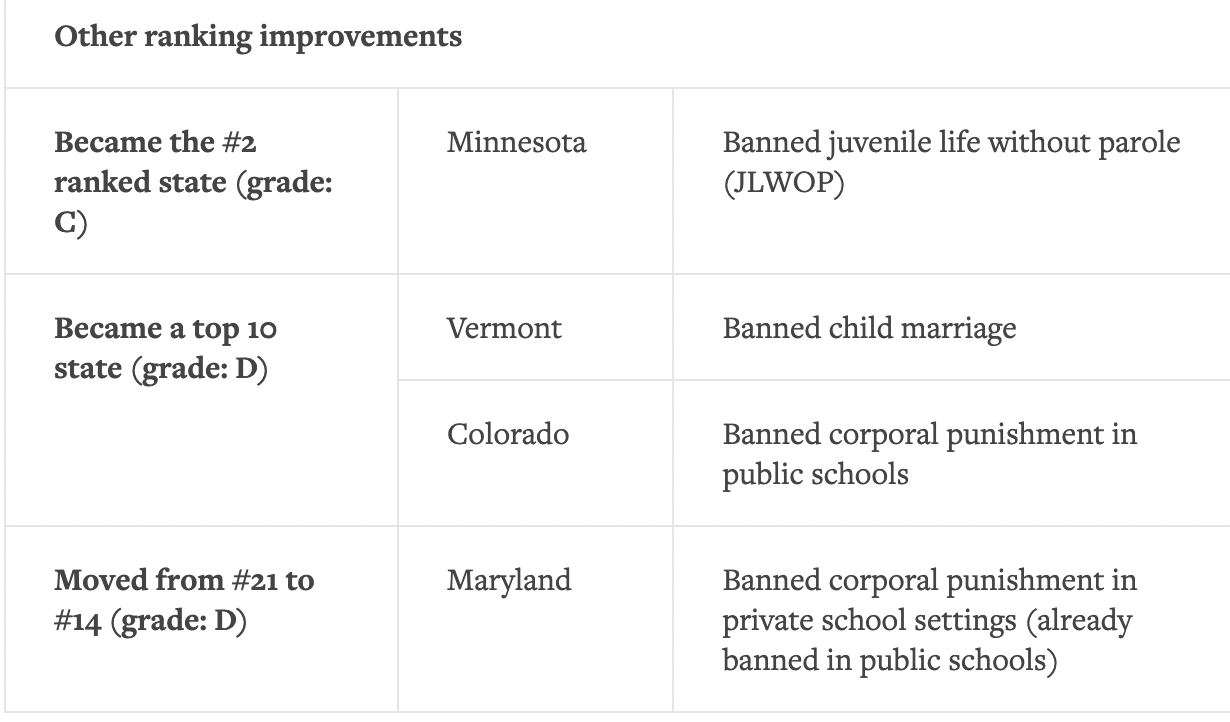 "Children in the U.S. can be legally married in 41 states, physically punished by school administrators in 47 states, sentenced to life without parole in 22 states, and work in hazardous agriculture conditions in all 50 states," the report notes.
No one as far as I can tell has called in any bomb threats about any of that either.
The child poverty rate in the country jumped to 12.4% in 2022 after reaching a historic low of 5.2% the year before according to the Census Bureau. There are 37.9 million people over all currently living in poverty.
You already know what I'm going to say.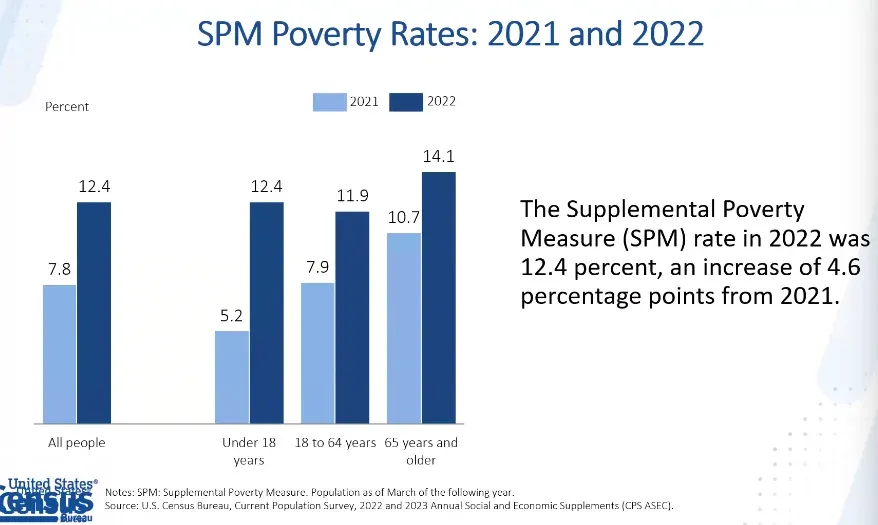 The jumps came after the expiration of a number of Covid-era benefits last year most significantly the child tax credit which is another reminder that all of this suffering is a choice.
Maybe it's nothing to worry about though.
Maybe all those kids have limited value.
Maybe they were all going to die anyway so it's basically no big deal.
---
A new posthumous Sparklehorse album was released this week. What a thing to have happened.