A Lifetime of Low / On Missing Mimi Parker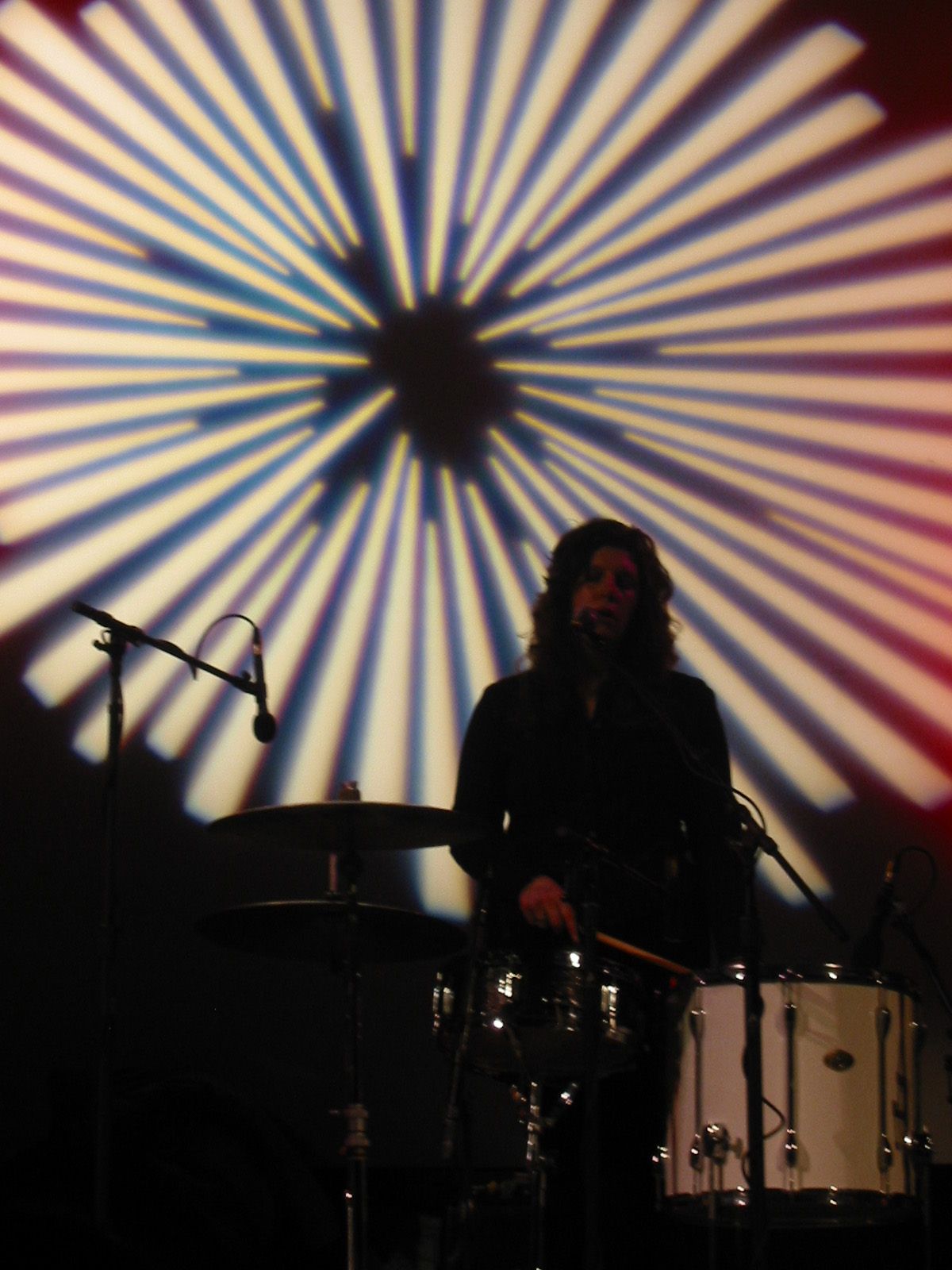 Help me pay great contributors like our fine one today with a subscription if you can please and thanks.
If you missed the previous Hell World it was about working as a zookeeper.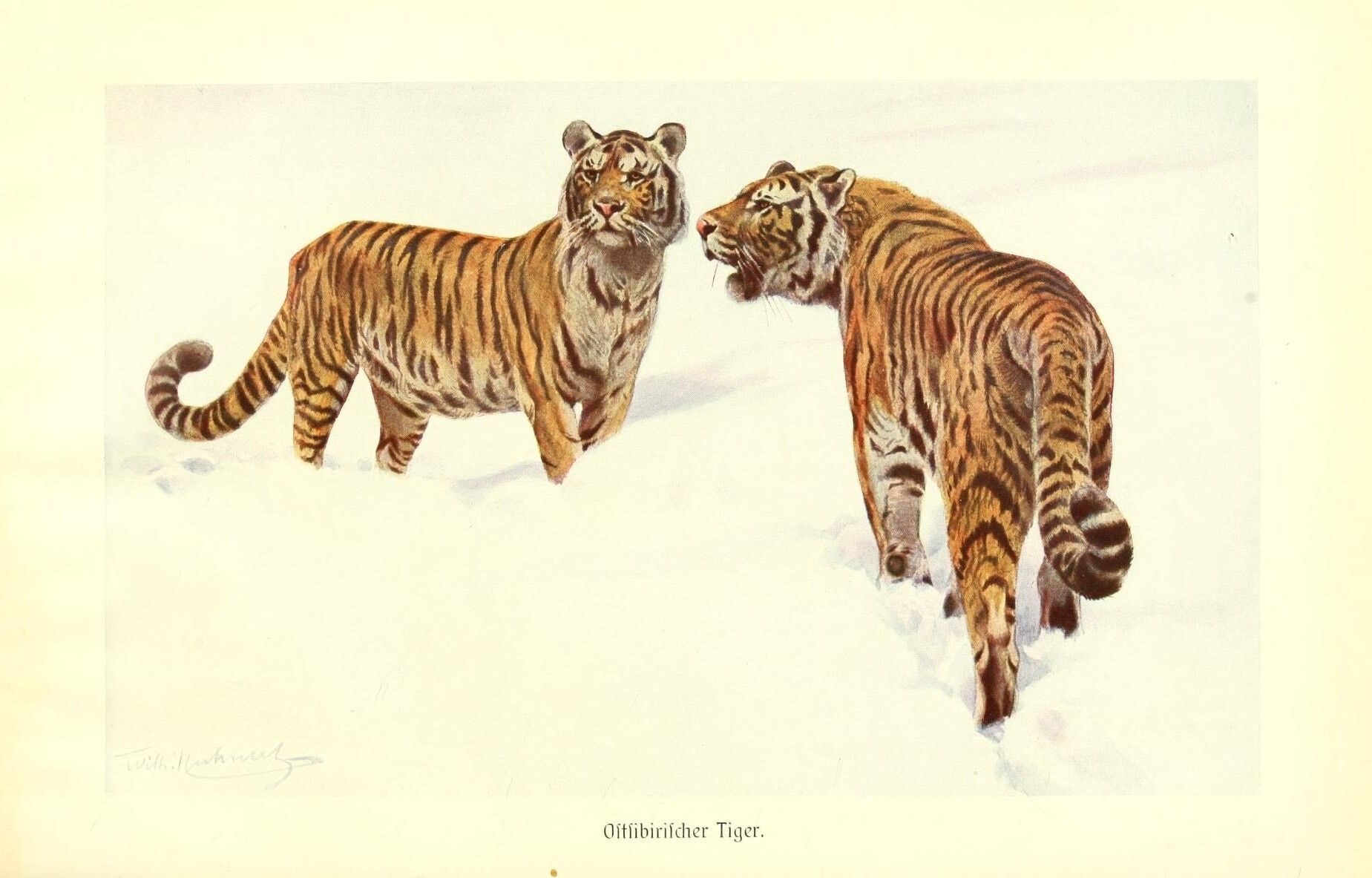 ---
When I first heard the news of Mimi Parker's passing at the age of fifty five about one month ago today I did one of the only two possible things that a person could do in that situation. I don't remember which one it was. I either cried first then put on Low's 1994 debut album I Could Live In Hope and then cried more or else I put on the record first and waited to cry until the climax of Words came in.
Three inches above the floor
Man in a box wants to burn my soul
And I'm tired, and I'm tired.
Is that the truth he says
The pain is easy
Too many words, too many wordsAnd I can hear 'em
If you're hearing screams
Come back child, come back
My hands are dry
But I know they're gonna make it
Just one more night
Too many words, too many words
And I can hear 'em
And I can hear 'em
And I can hear 'em
And I can hear 'em
After that I did what people do when a beloved musician dies which is that you go and listen to everything they've ever done. I don't know why we do that. All the music is there and will always be there but in the sudden face of death it feels somehow as if it all might disappear and you have to gorge yourself on it.  
Is that it? Is that why death colors music we love with a darker brush?
I've loved Low since I knew what good music was but I was never a completist so in my mournful listening I eventually came around to their ninth 2011 album C'Mon and the standout track Nothing But Heart that builds to a similar tense and exultant folding and folding on top of itself crescendo in the manner of Words.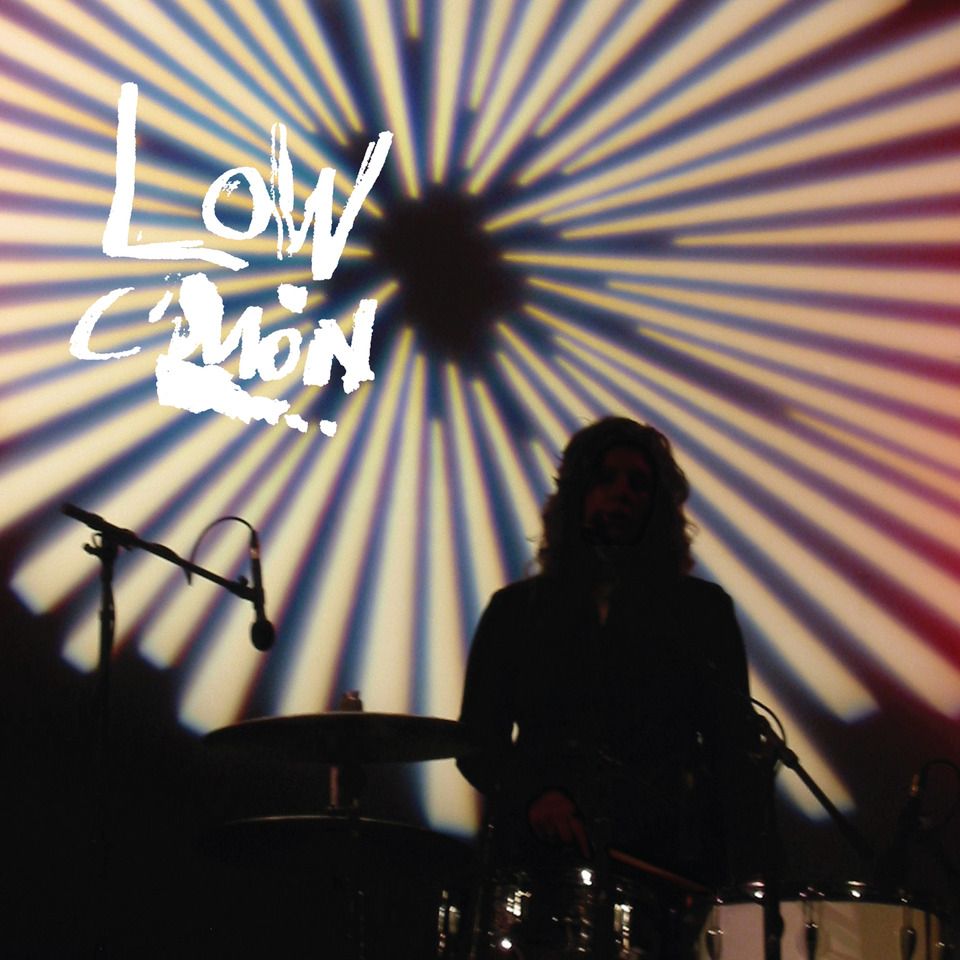 As luck would have it I was on Facebook and I saw my old Boston music world buddy Brad Searles had posted about Low and the cover image of C'Mon in particular. He happened to have taken the photo of Mimi that ended up on the cover he said. I wanted to know more about that so I asked him to write this beautiful and sad piece below.
Before we get to that though my god this just-released cover of Words by Storefront Church and Phoebe Bridgers...
It's just a perfect tribute. It gets the thing about Low where the harmonies are so tight but that's not always necessarily a good thing in the context of the characters in the song in question. Where you can tell that any second they could and maybe should diverge but still do not. A coupling vibrating anxiously in tune.  
A Lifetime of Low / On Missing Mimi Parker
by Brad Searles
In December of 2010 I got an email from one of my favorite bands. "Photo inquiry" was the subject. I certainly did not expect what I read.
hello, this is alan from low. we're sorting out artwork for a new record and i really like the photo you took of mimi at the somerville, with the big white star/explosion behind her. would we be able to use it? hope all is well with you. let me know asap.
And with that a remarkably easy process began that would culminate in a photo I had taken in 2005 ending up as the cover of Low's 2011 C'mon LP. The starburst-silhouetted shot of co-founder, co-singer, and drummer Mimi Parker standing behind her kit at the Somerville Theatre in Somerville, Massachusetts would be the first and only Low cover to show a band member, making it something uniquely special.
The fact that it happened in the first place has never fully sunk in for me, even though a framed poster of the shot on my wall at home reminds me every day that it did.
It's real, but it's unreal.
How do you process the fact that your random lucky snap adorns a record by an all-time favorite? An album that you would come to absolutely adore? It will never make sense. I'm certainly not a photographer. I'm just a Low fan. It could've been any one of us.
Mimi passed a month ago from ovarian cancer at the age of 55.
Like her and the band's many fans I have no idea where to put the emotions that came with Alan Sparhawk, her husband, partner, and bandmate, using that image to share that heartbreaking news.
Friends, it's hard to put the universe into language and into a short message, but
She passed away last night, surrounded by family and love, including yours. Keep her name close and sacred. Share this moment with someone who needs you. Love is indeed the most important thing.
- Alan
I was in the perfect place at the perfect time to fall in love with Low from the get go. In December of 1994, when their debut LP I Could Live In Hope arrived on the Virgin Records subsidiary Vernon Yard, I was (probably unqualified to be) managing the newly-opened second location of beloved record store Tones Music & Arts in my hometown of Burlington, Vermont. The owner was clued in enough to order copies of the disc, most likely based on the involvement of Bongwater member and Galaxie 500 producer Kramer, which is exactly why it stood out to me in the new release pile. I have very vivid memories of putting it on for the first time, working alone in that low-lit, basement-level store, utterly enthralled from the first bass notes of album opener "Words" to the final strains of closer "Sunshine."
As a melancholy twenty-something, who as a teenager had connected deeply with the quieter, moodier songs of the Cure and Joy Division, and who was already enraptured by the early work of Codeine and Idaho, I was primed to fall hard for Low.
Did I ever.
The open, organic production of that debut record allowed Mimi and Alan's crystal clear voices to soar, their gorgeous, otherworldly harmonies taking flight over deceptively minimal beds of spare guitar lines and stripped-down drums. I say deceptively because while the arrangements seemed minimal, the feelings they evoked in me were far from it. Mimi didn't need a kick pedal, Alan barely needed overdubs. Their sound was an absolute master class in the use of self-restraint to reach heart-swelling emotional heights.
To me their songs are completely and utterly human, totally relatable and movingly magical all at once. They would come to be filed by some music press into the indie and alt sub-genres slowcore, (a term Alan reportedly dislikes and inadvertently helped coin) or even sadcore, and it's easy to use such reductive categorization. But to me they are singular.
They are Low.
No -core needed.
Just as I'm no pro photographer, I'm no music writer, so trying to find appropriate words to convey what a band "sounds like" to me has always felt futile and inadequate. Especially with this band. That's particularly true now that for the unfamiliar a listen is just a click away. If you've somehow never heard Low, that's a click that could reap immeasurable rewards.
It took two more years (and two more Low albums) after first hearing them for me to have a chance to finally see them on a stage, something I'd been hoping for the entire time. As you might imagine Burlington wasn't exactly a must-stop on the touring circuit, but the band miraculously booked a show at the indispensable Club Toast in September of 1996, just after the release of The Curtain Hits The Cast. To be in the same room, to soak in whatever sonic alchemy it was that they practiced in person, was more than I'd imagined it could be. Whatever degree of fandom I'd reached with their records became something far deeper having now seen them.
For twenty six years the live Low experience became something I relied upon, something I'd count down to, something I'd never take for granted. Moving to the Boston area in 1998, a place they'd visit regularly, made chasing that fix much easier. Every single show was a memorable one, from very special pairings with Ida (another personal favorite) at the Middle East Upstairs and Coolidge Corner Theatre, to unique environs like the Museum of Fine Arts Boston and the waterfront Pavilion, upscale theater district shows at the Wang and the Paramount Theatre, road trips west to the Catskills for ATP NY, then down to the Columbus Theatre in Providence, or up to Portsmouth's Elvis Room (a show that memorably kick-started my long-standing disdain for obnoxious crowd-chatter).
And of course there was that February evening in 2005 at the Somerville Theatre.
The Paramount show was the Boston stop of the C'Mon tour in April 2011, and my first chance to catch them after that record cover became reality. They were considerate enough to offer a guest list spot, and when I approached Mimi and Alan to say hello, I fondly recall a very funny "Ahha! You're that guy" type of reaction. I guess fifteen years of up-front audience spots and post-show "great set!" chats had made me a familiar face, and I will never forget the warmth they welcomed me with that night.
The final time I'd ever see them I very nearly let myself down. It was a Friday last April, after a very rough personal week when I wasn't doing well emotionally or physically, and the thought of a draining, solo, rush-hour drive down to the Columbus in Providence was overwhelming. It took a text from a friend (one who I may never have met were it not for our shared love of the band) to snap me out of it.
"i assume you're coming for low right?"
The part of me that needed them, that would never miss them, spoke up in disbelief in my subconscious when I replied that I couldn't make it. After hitting send a command came from that inner voice.
"Get in the car."
So I snapped out of it, headed down 95 on autopilot, and arrived in my seat just before they began. Whatever weight was bringing me down was lifted, as with so many Low shows before.

They ended that set with two songs from C'Mon. "Especially Me" and "Nothing But Heart."
Those were the last songs I'd ever see them play. These were final words I'd ever hear Mimi Parker sing in person.

As we split in two
From all the things we do
It would behoove us all
To remember that all we are is what we love
And not a fragment more
I've told you this before
Can't say it any more
And as you wear the gown
That's made of gold and white
May we someday be assured
As we walk into the night
I'm nothing but heart
It's not easy to accept the fact that we'll never hear that voice fill a room again, and I don't know how long it will take me to listen to her recordings without welling up or breaking down. The beauty she left behind. The degree to which she enriched my life is immeasurable. I'll miss her so much.
Nothing but heart.

Some related Low links:
As a companion to this piece, I've shared a recording of that April 2022 Columbus Theatre show over on my website.
The band has always been totally cool with the sharing of their live sets, even fostering a relationship with the Live Music Archive, where you'll find over 200 shows available. Their 2008 ATP NY set can also be heard over on the Free Music Archive, thanks to WFMU.
Another vivid memory not included in the piece: Late on Sunday, July 9th, 1995, parked in front of my tv because I'd heard an actual Low video would be making its premiere on that week's episode of MTV's 120 Minutes. It was the very last one they played, and it was perfect.
Here's the original Flickr photo set from that 2005 Somerville Theatre show, where Alan found the "C'Mon" cover image. Lesson learned: Always tag your photos, because you never know

Brad Searles lives with his family in Allston, Massachusetts, has an ancient music blog called Bradley's Almanac (where he swears he'll start posting more soon), and plays drums in a couple of bands. He also probably goes to too many shows for a man of his age.
---
While we're here the last time I worked with Searles on a piece was this article in Esquire from a few years ago about Halloween. Here it is.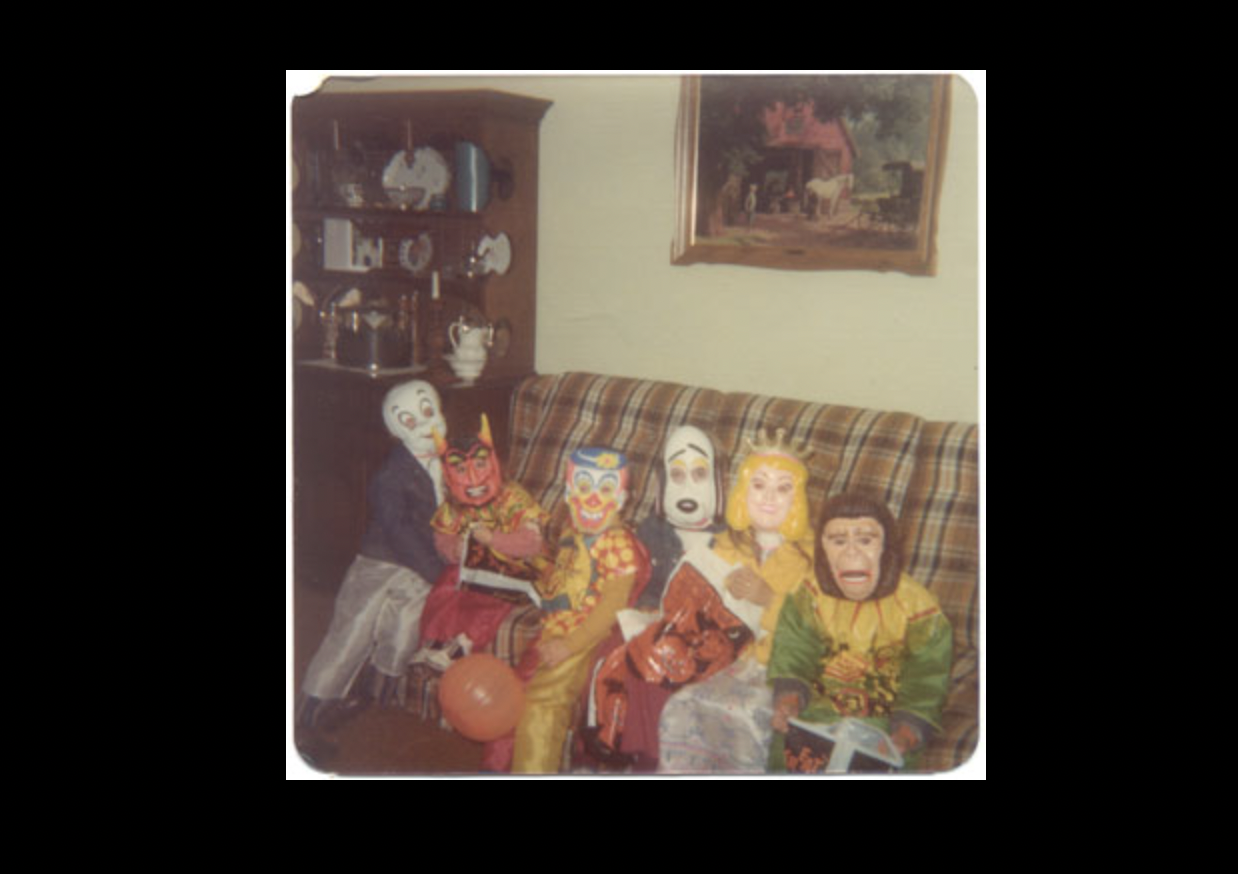 People Believe One of the Kids in This Photo Was Murdered Years Ago on Halloween Night
On Halloween night 1974, Timothy O'Bryan, an eight-year-old boy from Texas, dressed up in a Planet of the Apes costume, and, along with his sister and a number of neighborhood children, went out trick-or-treating. It was raining that night, so the trip did not last long, but before the night was finished, the boy would end up convulsing over the toilet, weeping, as his father held him in his arms. O'Bryan, an autopsy later revealed, had died from a fatal dose of potassium cyanide that was delivered in a tainted Pixy Stick.
A media spectacle and investigation for the source of the poisoned candy ensued. The killer, who was dubbed The Candy Man, or The Man Who Killed Halloween, would eventually prove to be the boy's father, Ronald Clark O'Bryan. He had also distributed the poison to the other children that night, though none of them consumed it. O'Bryan, who was heavily in debt at the time, would be executed by lethal injection 10 years later for the crime of murdering his own son to collect on insurance money.
You're probably familiar with the vague outlines of that story, as it's become entrenched in urban legend since then, and loosely served as the basis for a number of horror movies. It continues to inspire much of the panic that bubbles up every year around this time about the scourge of deadly assassins waiting in the wings to murder your children on Halloween.
In his 2014 documentary Killer Legends, Joshua Zeman explored the story behind The Candy Man and a number of other true crime horror stories. At one point in the film, Zeman relays the details of that fateful Halloween night, his camera closing in on a photo of six children, one of whom is wearing a Planet of the Apes costume. The image, combined with the soundtrack, and the sad pallor of the masks is bone-chilling. The only problem is that's not a photo of Timothy O'Bryan, it's this music blogger named Brad that I know from Boston. He's very much not dead.
The implication of the film is clear: we're getting a glimpse of a murdered young boy, hours before his gruesome death, but in reality, it couldn't have been a more mundane Halloween. Brad Searles, who runs the site Bradley's Almanac, claims he first posted the photo to Flickr in 2006. This was the early days of social media, when sharing photos online wasn't as big a part of our daily routine as it is now, so he remembers getting a few comments on the photo about how silly or creepy it was—goofy vintage Halloween!—and forgetting about it.
"Everybody remembered exactly what those things felt like," Brad said of the masks. "Claustrophobic and hot and sweat accumulated in there. Smelly. They were really torture devices. You can't wear them more than a few minutes before you have to flip them up on your head. They were horrible, just suffocating kids." A few years later, around 2010, the photo began working its way through the viral content digestive system. "Facebook really started going crazy with it."
That's an understatement.
A reverse image search for the photo shows nearly 400 pages of results, many of which are on the type of disposable listicles that crop up every Halloween season. You've probably come across the photo yourself by now. In October of 2013, the Facebook page of the radio station 94.7 WCSZ shared it, adding some impact meme text to the photo, pulling in almost 560,000 likes, and nearly 130,000 shares. Searles' childhood was now everywhere.
There's something indelible about the photo, and truly unsettling. The melted Snoopy face, the crying ape, the mustachioed devil, and the centerpiece: the horrifying clown. "My mom saw it and freaked out," he said. "That's her childhood home, my grandmother's home in Essex Junction, Vermont."
"It was interesting to watch it happen so slowly. I didn't really take the point of view that anyone was really monetizing it per se, and I put it up on Flickr, understanding I was just sort of putting it out there," he says. "It was mostly just funny and I loved freaking my mom out. There were so few of these photos online at the time I think whenever someone would search for 'old Halloween masks' this was one of the results."
It still is.
"It wasn't until this movie thing happened yesterday that I really got freaked out," he said.
Coincidentally, the photo was taken on the same night Timothy O'Bryan died.
"They were using me as a stand in for him. Part of the voiceover mentions his four or five family members, so it's very much implied that that was an actual picture of them. It doesn't say it, but when you're zooming in and saying he wore this costume, it subtly zooms in on my costume and my face, and it says he died that night of cyanide poisoning. That's when I got super creeped out. Totally disturbing."
Searles said he understands why the filmmaker used the photo, and doesn't hold a grudge — the two communicated about it on Twitter yesterday — but it's been just another chapter in this odd moment of his childhood being distributed far and wide for everyone to see.
His mother mostly laughs about it by now. She's used to seeing this thing everywhere.
"She was a little creeped out about the documentary part but she gets it that the picture has become this whole thing. She acted more surprised the first time she saw it in her feed before she knew I had put it online. Once she saw her mom's couch in the picture, that's when she was shocked. But this movie was just one of the places it's showed up since."
Aside from the masks, it's the dreary 1970s decor that a lot of people remark upon when they see the photo.
"You know what's crazy in this whole thing? How many people also say 'I had that couch!' Or just the general brownness of the 1970s, The Brown Decade. Everyone is like brown couches brown paneling brown photo frames."
Searles, coincidentally, has an 8 year old son of his own now. He's going as a panda this year.
"It's far less intimidating than the clown in that photo. There's a lot of scary going on in that photo but that clown is something. It's one thing to look at the slack jawed ape that I am. But if you look at that clown, my god. And my two-and-a-half-year-old sister is dressed up as a little satan with a mustache. What is that? What were my parents thinking?"